Welcome to our  Scottish Farm Shop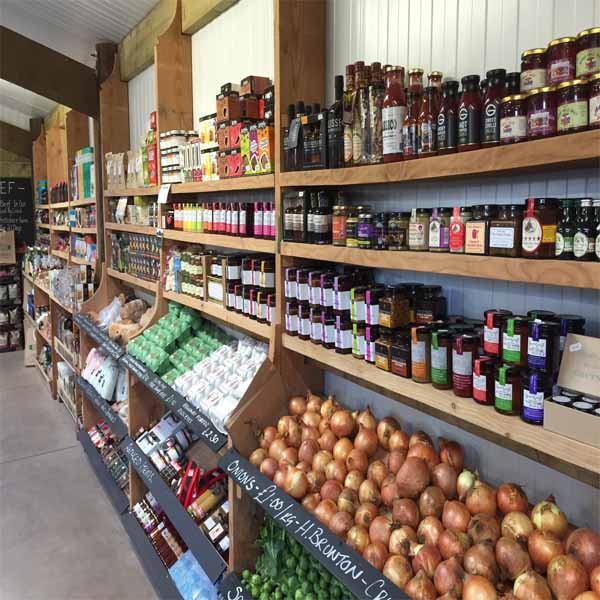 We are committed to sourcing as much of our produce and products from local Scottish producers or suppliers.
We grow an ever increasing range of our vegetables ourself here at the farm at Dronley. Every morning we supply this fresh to the farm shop for sale. Great quality, fresh and affordable  produce is at the heart of everything that we do.  Of course we offer more than just great produce.
We have a wide array of local meats, pies, sausages, pates and charcuterie all of which are tried and tested by us before they reach the shelves If its cheese you like, we have over 15 local cheeses available to indulge in.
We know that its not always practical to produce a meal from scratch so  we have a large range of delicious wholesome ready meals that can be cooked from frozen in minutes. And don't forget our freshly baked artisan bread.  If you fancy a wee after dinner treat – why not try our range of hand made chocolates or gelato ice cream? The perfect way to round off a meal.
To accompany all that we have a great selction of luxury jams, chutneys, oils, vinegars,organic eggs, biscuits and snacks to compliment any meal or occasion.
We are very much driven by you, so if there is something you would like us to stock, just speak to one of our friendly team and we will try to source it for you. We hope you love our produce as much as we do.